Original Artwork by Jim Davis.

Artwork created for Garfield's Donut Run. The first run of the Garfield Virtual Running Series.

Dimensions: 16 inches wide by 6 inches tall poster
Posters are shipped rolled and ready for you to display. (frame not included)

This art print displays sharp, vivid images with a high degree of color accuracy on paper similar to that of a gallery print.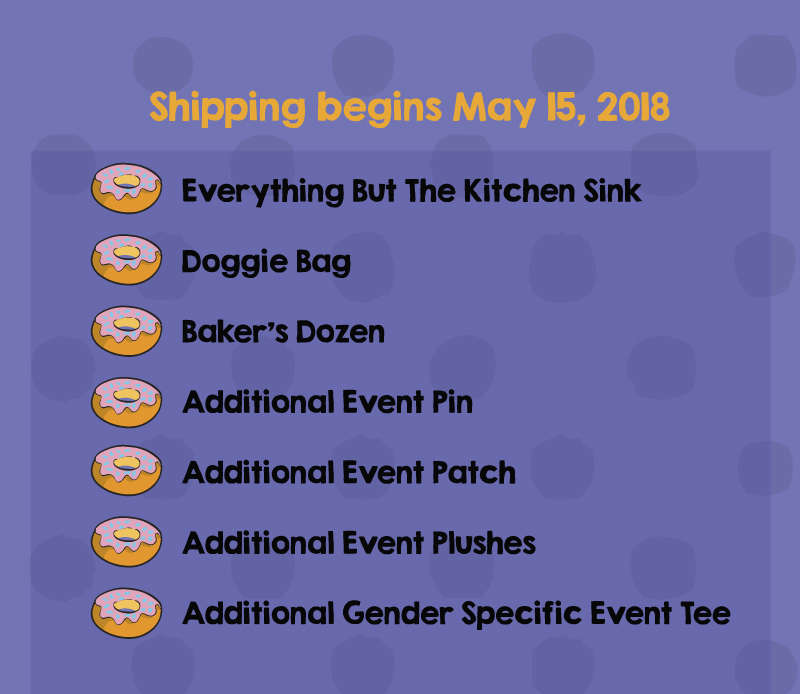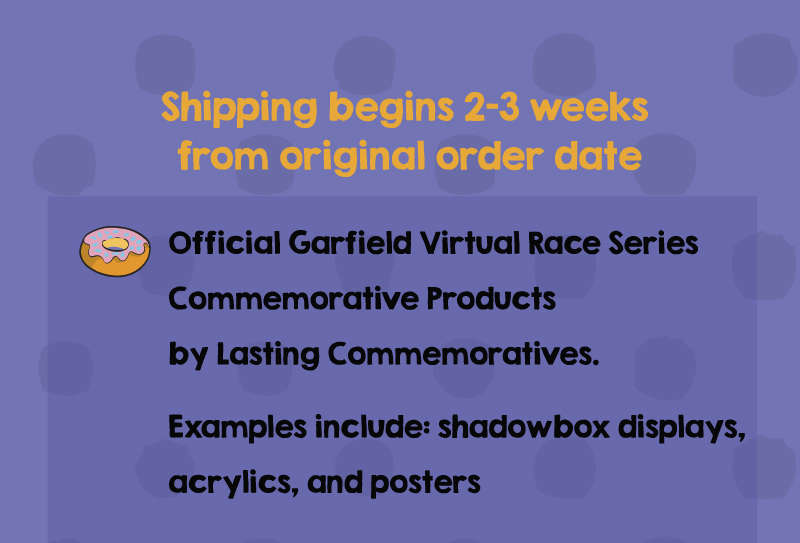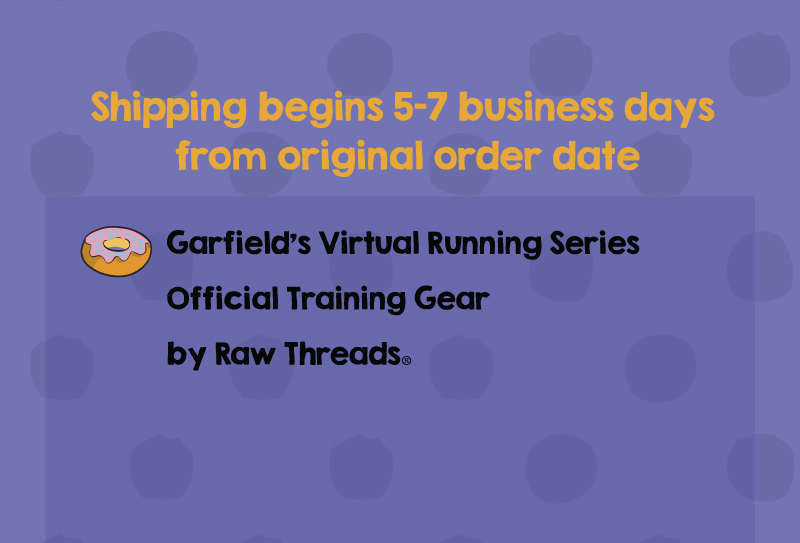 *If you purchase items from different columns, they will ship from the specified dates, for U.S Orders you could get multiple shipments.

**All orders shipping outside of the United States will ship beginning May 15, 2018 even if ordering from different columns. If you order outside of the United States, your entire order will be shipped together. There are no partial shipments.
All products are officially licensed by ©PAWS. All Rights Reserved.